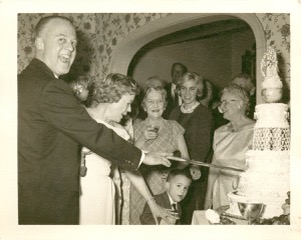 American Hero and Code Breaker, Gordon Daisley is the Maternal Grandfather of Tampa Bay attorney and mediator Robert Daisley. Mr. Gordon Daisley graduated from high school at the age of 15 and worked for two years before becoming eligible to enter the U.S. Naval Academy.  He graduated from the Naval Academy in 1923 earning many honors including being second in his class.  In 1933 Mr. Daisley graduated first in his class from George Washington University's School of Law.
In 1941 Mr. Daisley returned to Navy duty and served during World War II in the code breaking division of the Naval Intelligence Station on Nebraska Avenue N.W., in Washington, D.C.  Mr. Daisley was promoted to captain and was awarded the Legion of Merit, a distinction for being one of those instrumental in breaking the Japanese Code.  It was his office in Washington D.C. that was legendary in the cryptology deciphering that led to the shoot-down of the airplane carrying Admiral Isoroku Yamamoto as well as many other important cryptologic deciphering's.
After World War II, Captain Daisley returned to the practice of law, where he worked in Washington, D.C. as a noted trial specialist. During his tenure he helped procure U.S. patents on the first frozen food packaging for Birdseye, the first tubeless tires for the B.F. Goodrich Corp., and the Hovercraft.  In later years he specialized in international patent law.  His grandson, family, and friends are truly honored to have known such an amazing American Hero.