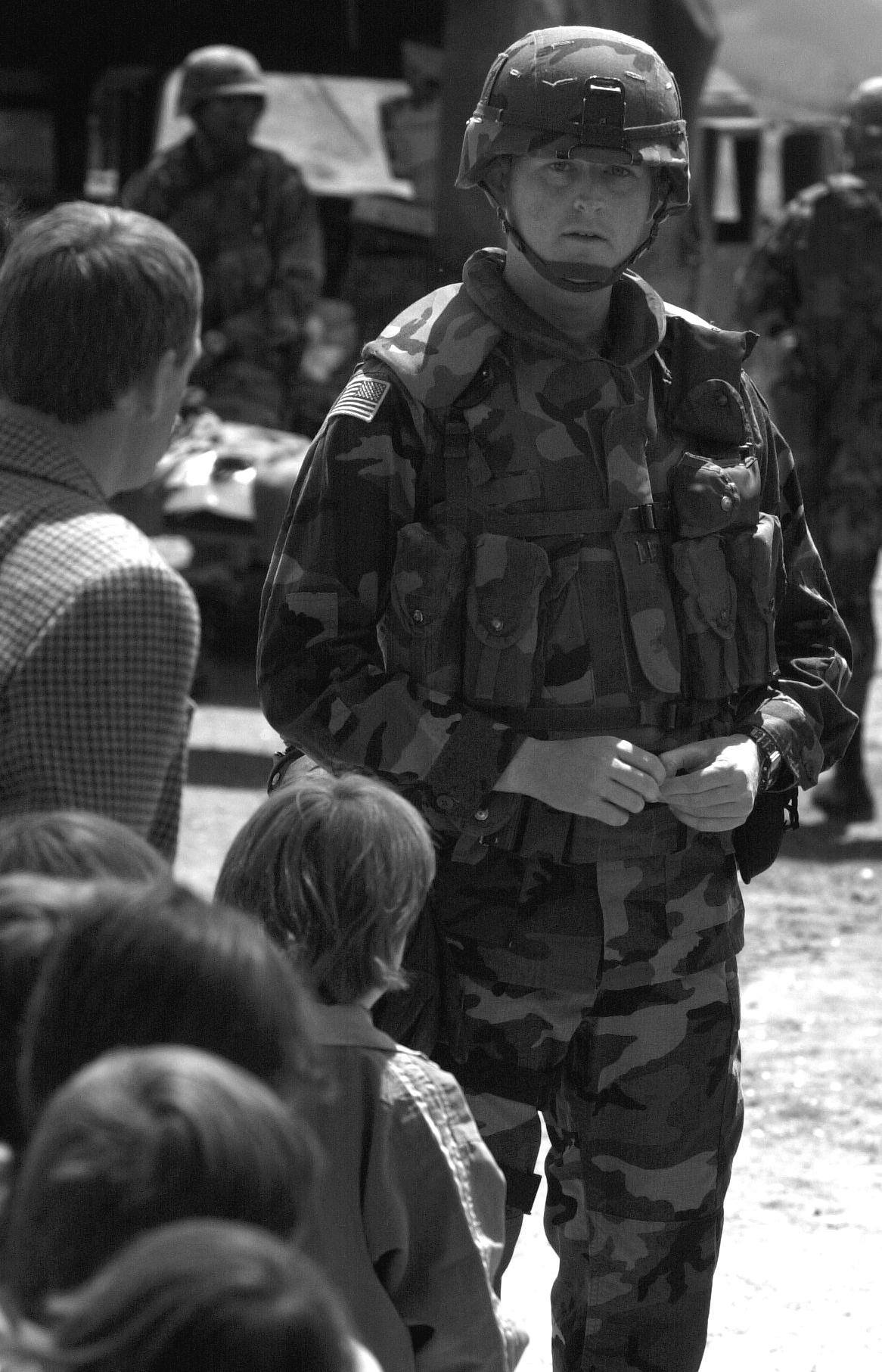 Major David G. Taylor Jr. was killed in action on October 22, 2006, while serving in Baghdad, Iraq. MAJ Taylor's brother-in-law is Zinzow lawyer John Thresher. In joining the Army, he followed in the footsteps of his father, who served two tours in Vietnam, and his grandfather, who was wounded at the Battle of the Bulge. Major Taylor became an Eagle Scout at 13, was president of his graduating class at Heidelberg High School, and attended Davidson College on an ROTC scholarship.
In addition to Iraq, Taylor served as a multinational peacekeeper in the Sinai, participated in hurricane relief efforts in South Florida with the 82nd Airborne Division after Hurricane Andrew, and deployed as part of the U.S. force to Kosovo. He especially loved kids —he mailed boxes of berets to the kids he met in Miami during the hurricane relief efforts, coached a youth soccer team at Ft. Benning, Ga., and distributed a truck full of toys and clothes for children in Kosovo. His wife was pregnant when he deployed to Iraq — he sent her recordings of him reading children's books so his baby would know his voice. He returned to Tampa for his son's birth in June 2006 and kept a journal for his son after returning to Iraq.
In memory of MAJ Taylor, his family has adopted the motto, "Never quit on the uphill!" That was his running advice to his wife. When they'd go running together, she always wanted to stop and walk when they got to a hill, but he'd say, "Never quit on the uphill. Never quit just because it gets hard. If you need to take a break, wait until we're at the top of the hill — that way you'll get stronger and you won't let the hill beat you." His son wears a "Never Quit on the Uphill" wristband in his memory every day.